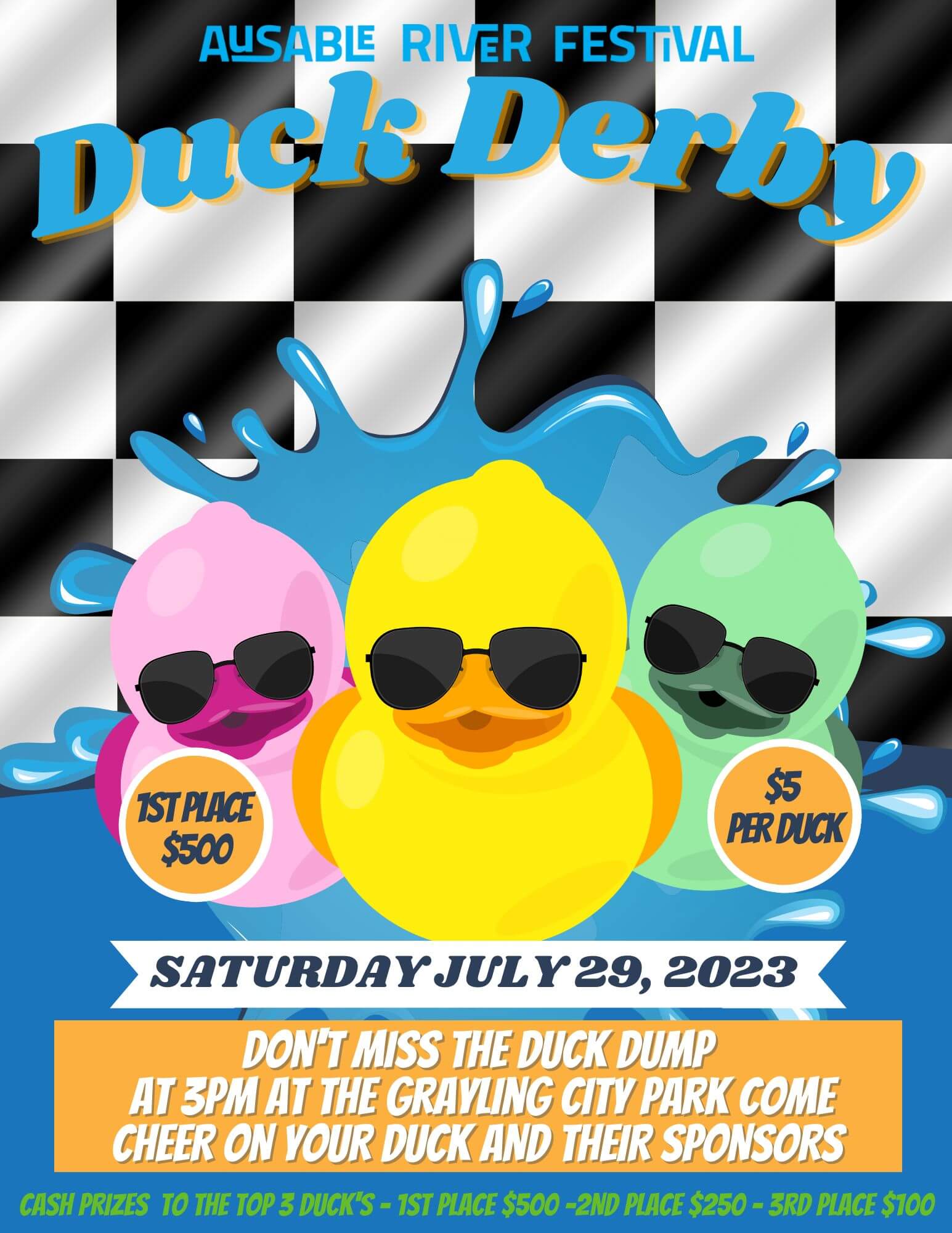 GET READY, GET SET, IT'S DUCK DERBY TIME!
DUCK TICKET SALES WILL BEGIN SOON! 
THESE DUCK TICKETS WILL BE SOLD AT THE CHAMBER OFFICE, CHAMBER EVENTS, AUSABLE RIVER FESTIVAL EVENTS AND SPONSORS HAVE THE OPTION TO SELL TICKETS AND PROMOTE THE RACE AT THIER PLACE OF BUSINESS AS WELL (FOR BRAGGING RIGHTS OF COURSE)!
NOW IS THE TIME TO SELECT YOUR TEAM OF DUCKS!
IF YOU ARE INTERESTED IN SPONSORING ONE OF OUR DUCK DERBY TEAMS CLICK THE THE LINK BELOW, FILL OUT THE FOLLOWING FORM AND RANK YOUR FAVE DUCK, 1 BEING YOUR 1ST PICK AND 12 BEING YOUR LAST. TEAM SELECTIONS WILL BE AWARDED ON A FIRST COME FIRST SERVE BASIS, SO GET YOUR FORMS IN ASAP!
THESE DUCKS WILL RACE DOWN THE MIGHTY AUSABLE ON SATURDAY JULY 29TH AT 3PM!